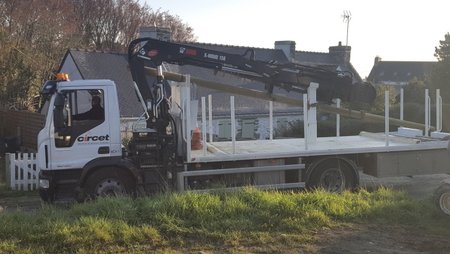 Connecting remote-area subscribers
Our teams in Vannes – a city in Brittany – work on the islands of Groix, Belle-Île, Houat, Hoëdic, and other islands in the Gulf of Morbihan in Northwest France on a regular basis. They carry out all kinds of jobs including connecting subscribers, installing posts, working on buried cables, or performing civil engineering works.
Recently, our team was assigned the job of connecting a subscriber on Ile de Groix. The operation required a post hole digger to install a post and an aerial lift to make the subscriber connection. To get to the island, one needs to take the ferry boat from the city of Lorient, and as the crossing takes 45 minutes and few ferries can transport vehicles, our team only had 3 hours in situ to complete the job. The connection was completed on schedule by our highly skilled technicians in Brittany who have extensive knowledge and experience of the network.