Very High Speed Fixed Networks
3,600 Municipalities to be connected to the Very High Speed Network
With the Plan France Très Haut Débit (superfast broadband plan for France), which aims to deploy very high speed fixed networks nationwide by 2022, the authorities play a leading role. This prospect is not just a godsend for our industry segment but also a tremendous boost in terms of employment and regional planning. The France Très Haut Débit plan has earmarked 20 billion euros of public and private-sector investments over 10 years, by 2022.
The operators are ready to get down to the job in "private" areas with the highest demographic density, covering 57% of the population. This zone, known as AMII, represents 10 million dwellings and 3,600 municipalities. After concentrating on very densely populated zones for the second year running in 2016, the operators are deploying very high speed networks mostly in less densely populated zones.
With a quality offer of "turnkey" services, Circet plays a leading role with telecoms operators. Fewer than ten or so companies provide fibre-optic network engineering and construction services.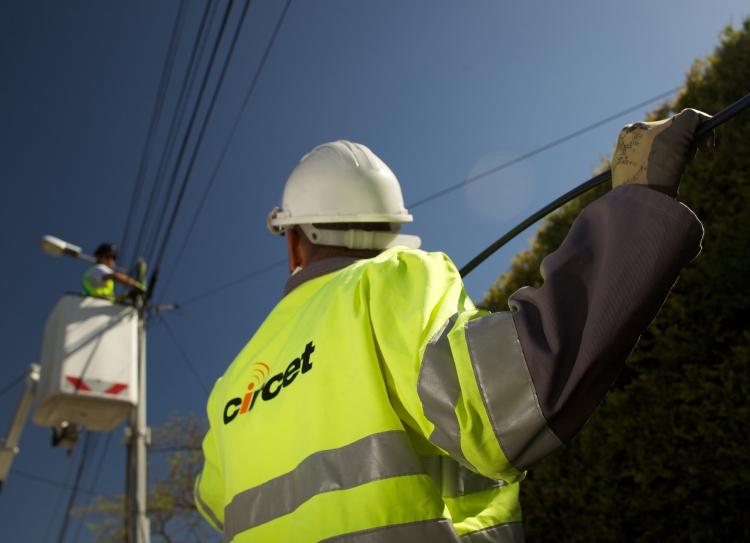 Copper and cable: safe investments
Orange's copper network, and to a lesser extent SFR's cable network (Numericable) are still currently the preponderant means of access for telephony and the Internet. These networks thus generate a substantial amount of daily business for Circet and other companies in the telecoms infrastructures sector.
Since the arrival of the 4th operator on the French market, prices have plummeted on mobile networks. In France, as in many countries worldwide, copper and cable networks now appear to be "safe" investments with their stable and profitable economic model. This is particularly welcome in a period when public and private-sector investment is gathering place to transform or replace these networks with very high speed networks.
In this context, Circet offers technical studies, works, operation and maintenance services. Circet indeed has the distinctive feature of offering volume services in telephone exchanges and "DSLAM" installations, extensions and activations, which enables the "DSL" service to be delivered on copper lines.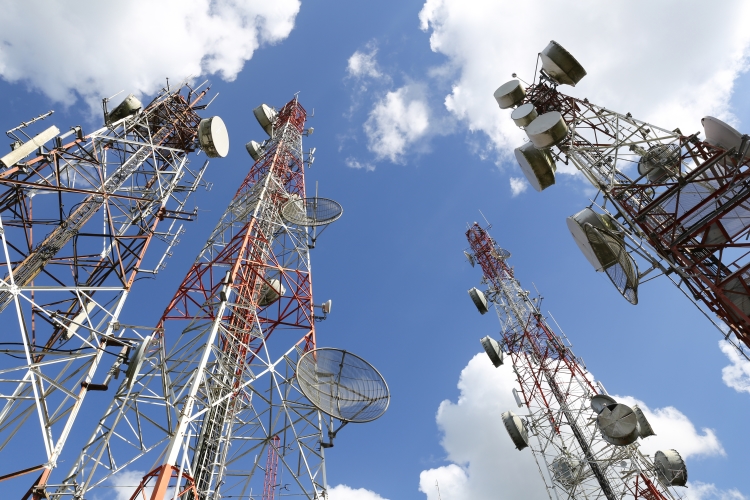 5G Deployment and Mutualisation
With annual two-figure increase in the volume of data exchanged on mobile networks, one measures the exponential growth in consumer demand for the mobile Internet. Operators provide a technological solution by deploying the 4th generation of mobile telephony, very high speed mobile, and by increasing the size of the "pipes" (backbone transmissions) to offer their customers higher speeds and comfort.
So with every passing year mobile network activities prove to be very intense for service providers. First of all on the 4G deployment front. In 2016, the operators brought more than 6,500 new mobile relays into service in France. This record performance takes the total number of mobile relays nationwide to 27,000. In addition to this technological leap, the mutualisation of SFR and Bouygues Telecom networks in sparsely populated areas and the deployment of the Free Mobile network keep Circet's teams very busy.
Appealed to by all its clients, Circet has put in place an organization and new tools to optimize its processes and productivity. The company can thus work independently on turnkey contracts. In the space of just a few years, Circet has become a key player in France on mobile networks, both for deployment and for network maintenance and operation.
Circet has all the qualities needed to play a full part in tomorrow's projects, in particular highly technical skills, a culture of delivering results and a very good brand image. Its very strong positions enable it to tackle serenely the challenges of the coming years: continue 4G, increase the capacity of networks to cope with new uses, and lastly prepare for 5G, for which the technology requires more sites to handle billions of objects and terminals.