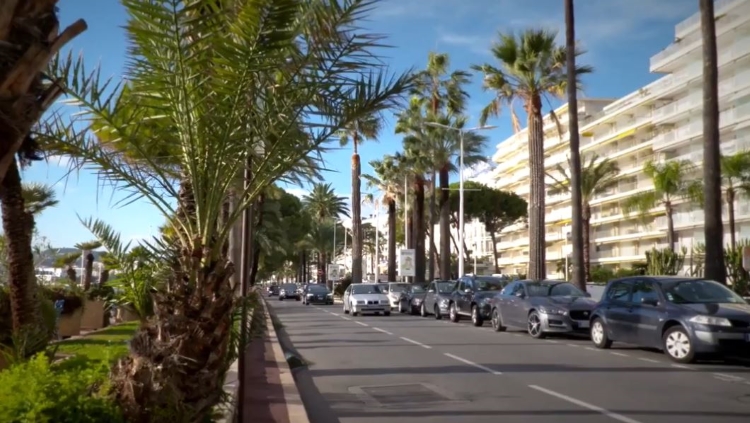 With its international film festival, luxury boutiques and luxury hotels, the lovely French city of Cannes attracts an ever-increasing number of visitors. This influx generates an inordinate quantity of deliveries in the city centre. In connection with an urban logistics project, a technical survey carried out by the council underscored the need to monitor areas reserved for deliveries, quite often taken illegally by other motorists.
Director of Infrastructure and Highways at the Cannes City Council, Pascal Teisseire heads the urban logistics project. He has chosen oneSITU system for smart management of parking "for its practicality, very reasonable cost and ease of implementation". A system that communicates with a low bandwidth network and informs both users and the police of the status of a parked vehicle - whether or not it has exceeded its authorized parking time. What is more, the system has a feature that compiles statistics and thereby determines whether delivery spaces need to be kept or new ones created. After a trial phase, Pascal Teisseire decided to install the system on a larger scale. In 2018, 70 sensors were installed in the city centre and other projects will follow.
Entirely designed and made in France, the oneSITU system has two main outlets, car parks for large retail chains and local authorities. At the end of 2017, more than 10,000 sensors were already installed in France in superstore car parks, and cities such as Paris, Cannes, La Courneuve or Grasse were also fully equipped with them.
oneSITU in Cannes
Smart management of parking using smart sensors, featuring a status indicator light fitted in the pavement, using a low bandwidth network.
The oneSITU system was chosen for its very reasonable cost but also its technical characteristics: a sensor with an indicator light placed on the pavement, not under the car, that indicates the status of the space to users and the police. Relations with oneSITU are good and we will continue this collaboration with new projects: delivery spaces then set-down points

Pascal TEISSEIRE
Director of Infrastructure and Highways at the Cannes City Council (France)