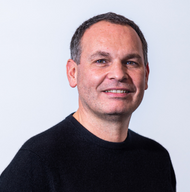 We are building the success of our company by leveraging our experience, our expertise and a strong customer-satisfaction strategy. Our company values make us the trusted partner for telecommunications projects.
Today, we are facing the challenge of rolling out super-fast broadband both on mobile networks with 4G and 5G, and on fixed networks with optical fiber to the home (FTTH).
A long-time partner of service providers, governments and major private players, Circet is ideally positioned to play a pivotal role in the telecommunications projects of tomorrow.
Philippe Lamazou
Chief Executive Officer of Circet & President of Circet France
A Winning Company
Circet is a world leading telecom network service provider. Our company is present in 14 countries in Europe, Morocco and America. In 2021, our business generated €2.42 billion in total sales and had 12,950 employees worldwide. In France, Circet has 80 office locations and 3,800 employees.
Our customers include telecom service providers and manufacturers, tower compagnies, network infrastructures owners and operators, as well as state and local government bodies. Circet is a market-recognized leader for its agility and flexibility and is a pioneer in the management of turnkey solutions and process industrialization.
While the telecom industry and stakeholders are massively investing in the deployment of very high-speed fixed and mobile networks, Circet delivers state-of-the-art, end-to-end solutions that span infrastructure and network engineering, build-out, activation, operation, maintenance services, and subscriptions management.
Supported by a high-level and closely-knit leadership team, our organization fosters a combination of close cooperation, responsiveness and short decision-making paths.
A Committed Company
Corporate Citizen
A trusted corporate citizen and a responsible company, Circet has been a signatory to the United Nations Global Compact (UNGC) since 2011. We are committed to integrating its principles on human rights, labor standards, the environment and anti-corruption into everything we do.
Certified Business
As part of our commitment to protecting the environment and delivering the highest standards of quality, our company has an ISO 9001-certified quality management system for all its sites in France. Our environmental management system is also ISO 14001-certified, and we have been granted APSAD certification by the French certification groups AFNOR and CNPP for video surveillance.
Safety First
Health & Safety is a key priority for Circet. To ensure that safety is everyone's concern in the company, we have implemented a number of proactive and preventive actions that include: a safety induction booklet, a PPE awareness campaign, site inspections, and first-aid training. We are happy to report that our efforts are paying off as the number of incidents has continued to decrease each year.
Circet Academy
We have created the Circet Academy – our in-house school – because we want our people to have cutting-edge skills and demonstrate the highest standards in each area in which we operate. The role of our Subject-Matter Experts is to audit all our technicians, give them the necessary training, and grant certifications.