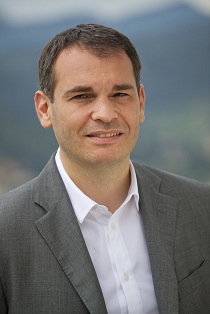 Our company constructs its success around its experience and expertise, with an assertive strategy of client satisfaction, and the values we cherish make our company the privileged partner of telecommunications projects.
We now face the challenge of rolling out super-fast broadband both on mobile networks with 4G and on fixed networks with optical fibre to the home (FTTH).
Since its beginnings alongside the operators, local authorities and major public and private-sector accounts, Circet is ideally placed to play a full part in future projects.
Philippe Lamazou
Chairman
A Winner Company
Circet is the leading provider of telecoms infrastructure services in Europe. Headquartered near Toulon, Circet has 105 agencies in France and subsidiaries in Germany, Ireland, the United Kingdom, Spain and Morocco. In 2018, generated total sales of €1.2 billion, with 6,000 staff worldwide. Circet's clients include telecoms operators, manufacturers of telecoms equipment, key accounts owning infrastructures, infrastructure operators, the state and local authorities. Recognized on its market for its agility and flexibility, a forerunner with regard to the management of turnkey projects, Circet partners its clients in the industrialization of processes.
In a context of massive deployment of very high speed fixed and mobile networks, while public and private-sector investments are abundant, Circet offers its clients turnkey services covering all the requirements of the sector: engineering, construction, activation, operation and maintenance of telecommunications infrastructures and networks. 
Around closely-knit and first-rate management, the company's structure favours proximity, adaptability and short decision-making channels. And with Advent International acquiring a stake in its equity in April 2018, Circet has acquired the means it needs to boost its tremendous development both in France and abroad.
A Committed Company
A Public-Spirited Company
In 2011, Circet signed up to the United Nations Global Compact, thereby affirming its intention to brand itself as a public-spirited and responsible company. In signing up to it, Circet has adopted intrinsic values in matters of human rights and labour, environmental and anti-corruption standards.
An Organization with Numerous Certifications
Mindful of quality and the environment, Circet has a ISO 9001-certified quality management system for all its sites in France. Its environmental management system is also ISO 14001-certified. And with regard to video surveillance, the company has obtained APSAD certification awarded jointly by AFNOR and CNPP.
A Company mindful of Personal Safety
The company has taken numerous measures to ensure that safety is everyone's concern: safety induction booklet, raising awareness about wearing PPE, site inspections, training for rescue and first-aid workers, etc. A policy that is bearing fruit, as every year the number of accidents is falling.
Competent Technicians
To ensure that Circet's technicians are highly skilled and therefore able to better serve its clients, Circet has created the Circet Academy. The role of the technical experts of this in-house school is to audit all the technicians, give them the necessary training, and award certifications.